Speaking and Related Photographs
Partial List of Speaking Engagements
| Topics
| Fees
Photographs: Page 1 • Page 2 • Page 3 • Page 4
This site is being redesigned and has not been proofed properly.
DONNA
WYANT
HOWELL

keynote speaker
instructor
specialized historian
---
International African Diaspora Conference

This special conference consisting of highly distinguished representatives from many countries was hosted by the Government of Bermuda for the purpose of preparing strategies to unite African descendents worldwide.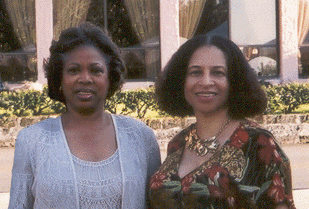 Garden Party with Premier (President) of Bermuda Jennifer Smith
Ms. Howell was brought to Bermuda as Premier Smith's special guest, African
Diaspora consultant, and keynote speaker on the last day of the five-day conference.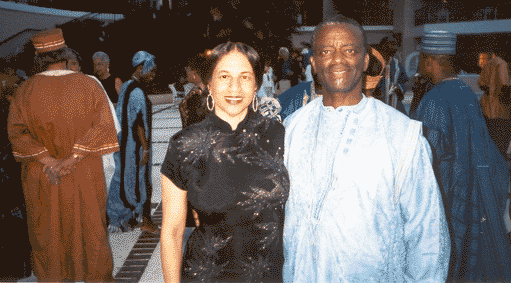 During the Soirée with General Seck
Ambassador from Senegal to the United States

At breakfast with
Archbishop Ndungane
from Cape Town


After lunch on tour with
Supreme Court Justice Ito
from Cameroon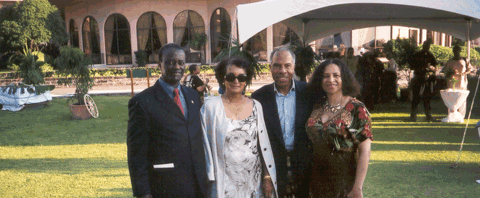 Garden Reception with General Seck, Doris Haley,
and Ambassador George Haley (brother of Alex Haley)

More photographs: Page 1 • Page 2 • Page 3 • Page 4
---
Past Careers | Present Careers | Keynote Speaker | Media Coverage | Testimonials | Contact Info

© Copyright 1994 - 2013 • DWH • Washington, DC All rights reserved.